I think I've always had a love of dogs, well at least as far back as I can remember and I'd like to think it was mutual.
Nearly always having a dog of my own and if I had a spell without would steal / borrow friends' dogs.
I volunteered at the RSPCA as a teenager, and would have brought home many dogs each weekend if it weren't for my Mum being firm and saying no.
In 2018 I had cancer and was unable to work very much so helped all my friends who lived nearby by walking or looking after their dogs often testing the patience of my old faithful Labrador, but who I think secretly loved having other canine company but not always keen on sharing my lap.
That year made me realise what life should be about and my life I decided should be about spending time with dogs, so decided to start Barkers… Barkers referring to me being barking mad about dogs and not the sound emanating from Daisy's Cottage.
Because I have always wanted my own dog to stay somewhere that was just like home I based Barkers on that concept, offering your dog a home away from home where they get to be and live as they do when at home with you.
They have full run of the cottage and garden and go on great country walks where they can run and play safely off or on lead.
We have Boarding and Daycare available both long term and short term and very flexible if you have any other requirements.
web: www.barkersboarding.uk
Email: rebecca.barkers@yahoo.com
Phone: 07749 971457
Facebook: @barkers.dogboarding
Instagram: barkers.boarding
Daisy's Cottage
Kirklington Road
Hockerton
Southwell
Nottinghamshire
NG25 0PJ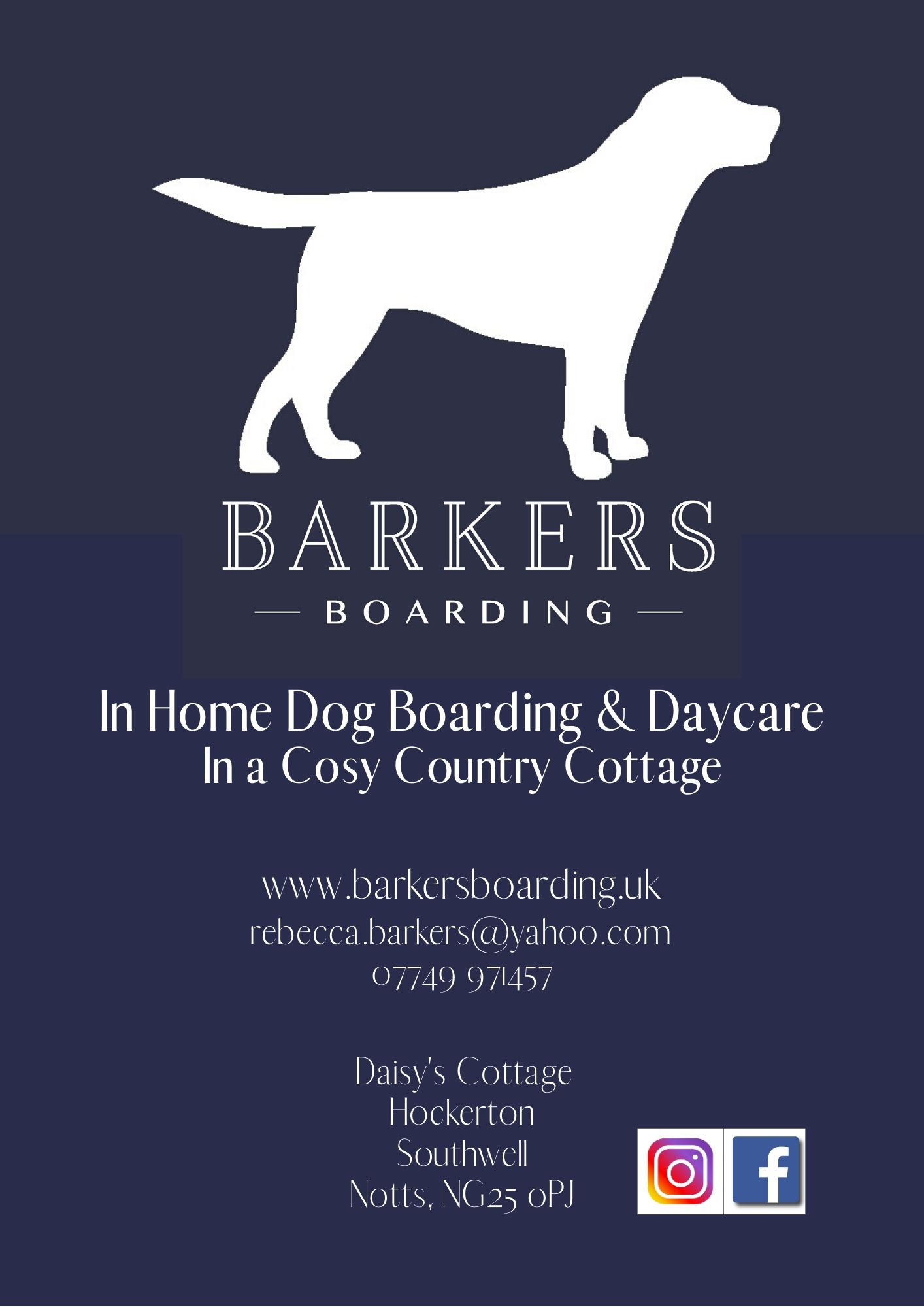 Video of the Lulas exploring with Barkers Boarding